LafargeHolcim accused of labour rights abuses worldwide in global day of action organised by IndustriAll union federation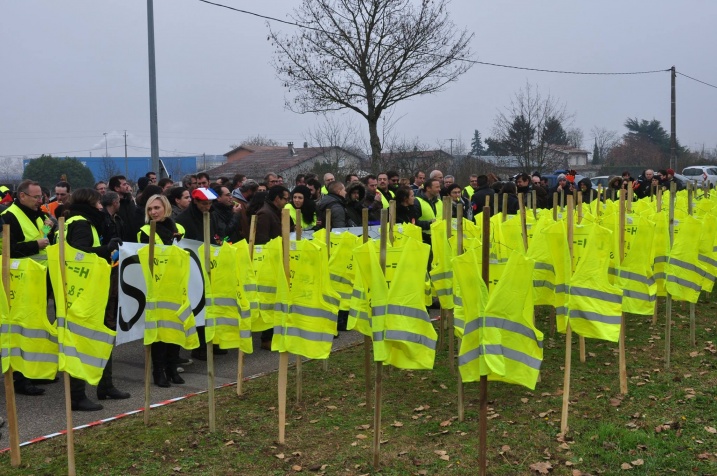 IndustriAll Global Union et al. call on LafargeHolcim to 'use less precarious work, cooperate better with trade unions on health and safety and restructuring, and enter into meaningful negotiations with them about the future of labour relations and social dialogue.'
We invited LafargeHolcim to respond to the allegations. It says 'LafargeHolcim strongly believes that people are essential to the success of the company. Our ambition is to create a workplace that is safe, diverse, inclusive, respectful, where people enjoy coming to work.'
You can access the full details of IndustriAll et al. allegations and LafargeHolcim's response below.

Get RSS feed of these results
All components of this story
Author: Lafargeholcim
LafargeHolcim strongly believes that people are essential to the success of the company. Our ambition is to create a workplace that is safe, diverse, inclusive, respectful, where people enjoy coming to work....The Group is undergoing a transformation based on our strategic priorities and we have demonstrated throughout a period of significant change that we respect our employees and their rights by ensuring that each individual is treated with care and attention...When we have to make difficult decisions which may impact jobs, we always endeavor to minimize the impact of these measures for employees. At the same time, it is our duty as a long term industrial player to ensure we remain competitive in a sustainable and responsible way in all the countries where we operate.
Download the full document here
Author: IndustriALL Global Union, Building and Wood Workers' Intl. & European Federation of Building and Woodworkers
6 Dec 2016
Workers at LafargeHolcim are holding a global day of action in advance of the 10 December International Human Rights Day to draw attention to the world's largest cement maker's widespread violations of workers' rights.Workers in Europe, Africa, Asia and the Americas will mobilize, take actions and demand that LafargeHolcim respect workers' rights because "Workers' rights are human rights"...Unions are demanding that LafargeHolcim use less precarious work, cooperate better with trade unions on health and safety and restructuring, and enter into meaningful negotiations with them about the future of labour relations and social dialogue...