USA: Bloomingdale's (part of Macy's) apologises over Christmas "date rape" advertisement
Author: Samuel Osborne, Independent (UK), Published on:
11 November 2015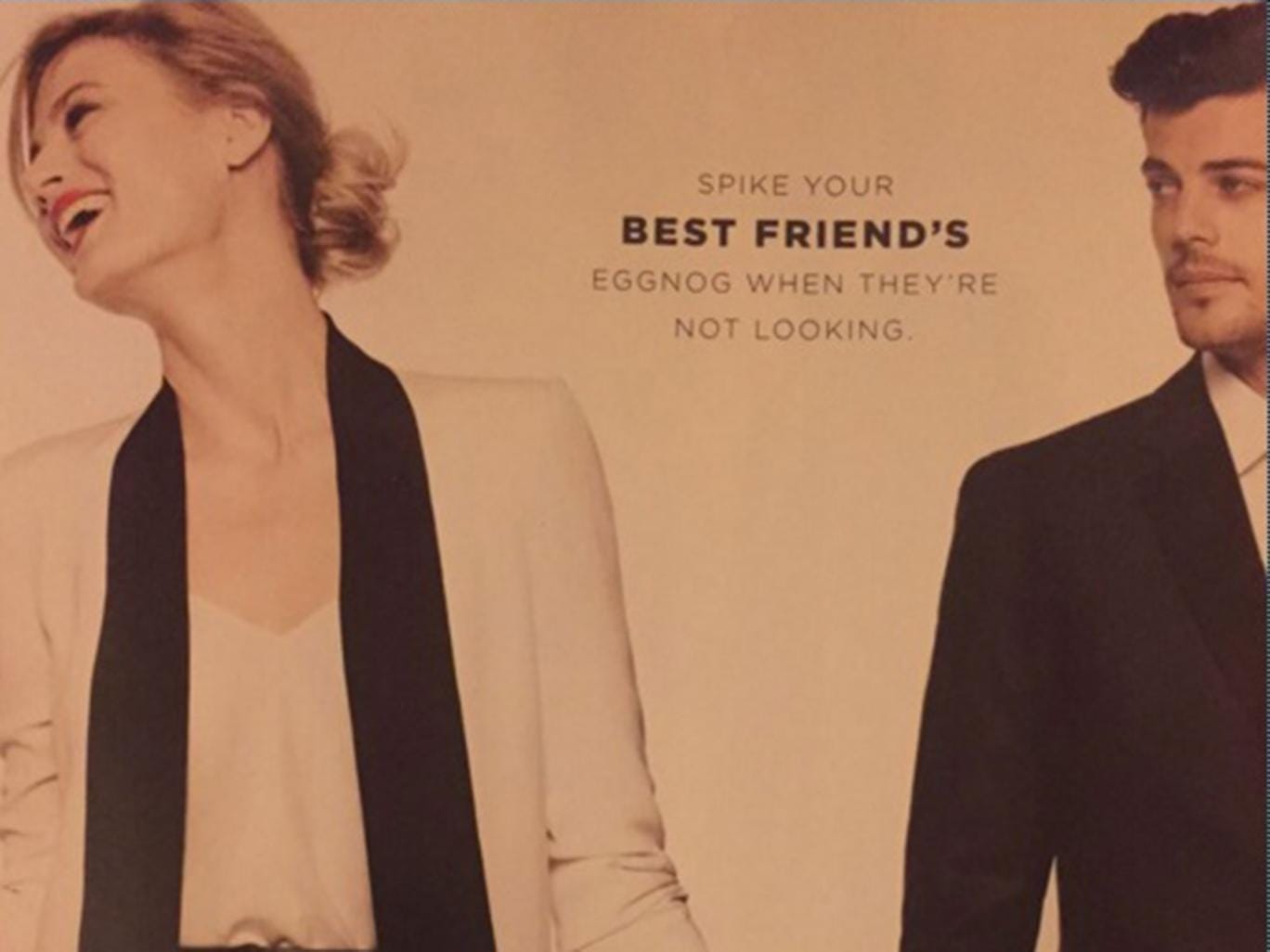 Bloomingdale's has been criticised for a Christmas advert which implicitly encourages men to spike women's drinks when they aren't looking. The ad, which appeared in the store's Christmas catalogue, shows a man staring at a woman with a sapcation reading: "Spike your best friend's eggnog when they're not looking."It has been criticised on Twitter for suggesting date rape. Bloomingdale's says it has listened to feedback and issued an apology. They tweeted: "We heard your feedback about our catalog copy, which was inappropriate and in poor taste. Bloomingdale's sincerely apologises." 
Related companies: Bloomingdales (part of Macy's) Macy's