IndustriALL & garment brands form ACT (Action, Collaboration, Transformation) initiative to address living wages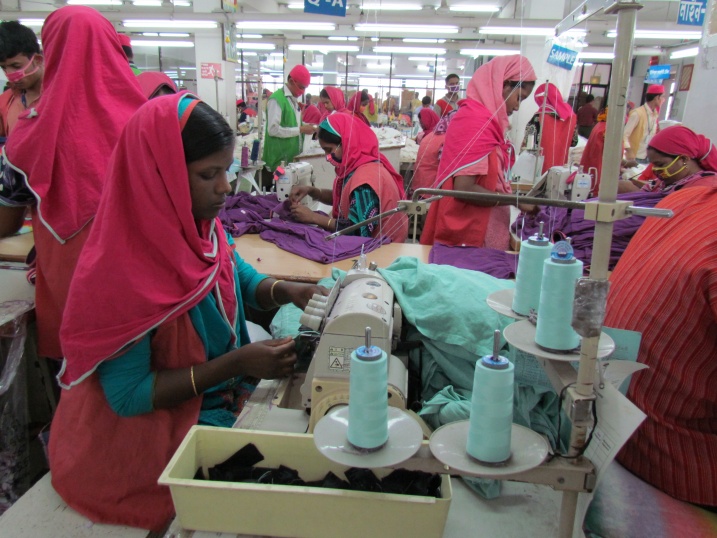 
Get RSS feed of these results
All components of this story
Author: ACT
[Action, Collaboration, Transformation (ACT) has launched its new website.]...[ACT is] a foundation jointly created by global brands and retailers in the garment and textile sector and IndustriALL, the global trade union federation representing garment and textile workers...[ACT currently has] seventeen [participating] global brands and retailers [in addition to] IndustrialALL...The Memorandum of Understanding [available on their website] [is] signed between member companies and IndustriAll [and forms the] basis for the cooperation between ACT members and outlines the framework for action to establish freedom of association, collective bargaining and living wages within global supply chains.
Author: IndustriALL
ACT (Action, Collaboration, Transformation) is an initiative between international brands & retailers, manufacturers, and trade unions to address the issue of living wages in the textile and garment supply chain...ACT aims to improve wages in the industry by establishing industry collective bargaining in key garment and textile sourcing countries, supported by world class manufacturing standards and responsible purchasing practices....Industry collective bargaining is a mechanism that brings together national representatives of manufacturers and workers - namely employer associations and trade unions - to negotiate and agree wages and conditions that will apply to a whole industry sector within that country. The collective agreements that result are legally binding and enforceable. Industry-wide agreements set a benchmark that applies to all manufacturers, while still allowing for individual manufacturers to offer higher pay and conditions.
Author: IndustriALL
"Industry bargaining for living wages", 18 Aug 2015
IndustriALL is working with major clothing brands in a process known as ACT to create a system that can increase wages in a sustainable and enforceable way...By linking national industry-level collective bargaining between unions and employers to the purchasing practices of brands, the ACT process creates a framework for genuine supply chain industrial relations. Through industry bargaining, wages can be negotiated at a level that enables workers to properly support themselves and their families while addressing the specific nature of the industry, working hours, productivity and other issues that have bearing on wages...For the first time, the ACT process has established the commitment of IndustriALL and major clothing brands to working together to create a system that addresses the structural barriers to living wages. The outcome will be to increase garment workers' wages in a way that is scalable, sustainable and enforceable.Click here to read the full paper which will appear in the International Journal of Labour Relations in December 2015.